MOC Tour 2023 coming to Albania
We are proud to announce that Tirana will be one stage in this years MOC tour, 3 years after it had to be cancelled in 2020
The group will arrive on Friday 24th from Struga and stay until Sunday 26th The orienteering race will take place on 26th March in Tirana lake park, on an enlarged new map made for 2020
read more: MOC Tour 2023
posted 22 March 2023
Albanian Orienteering wishes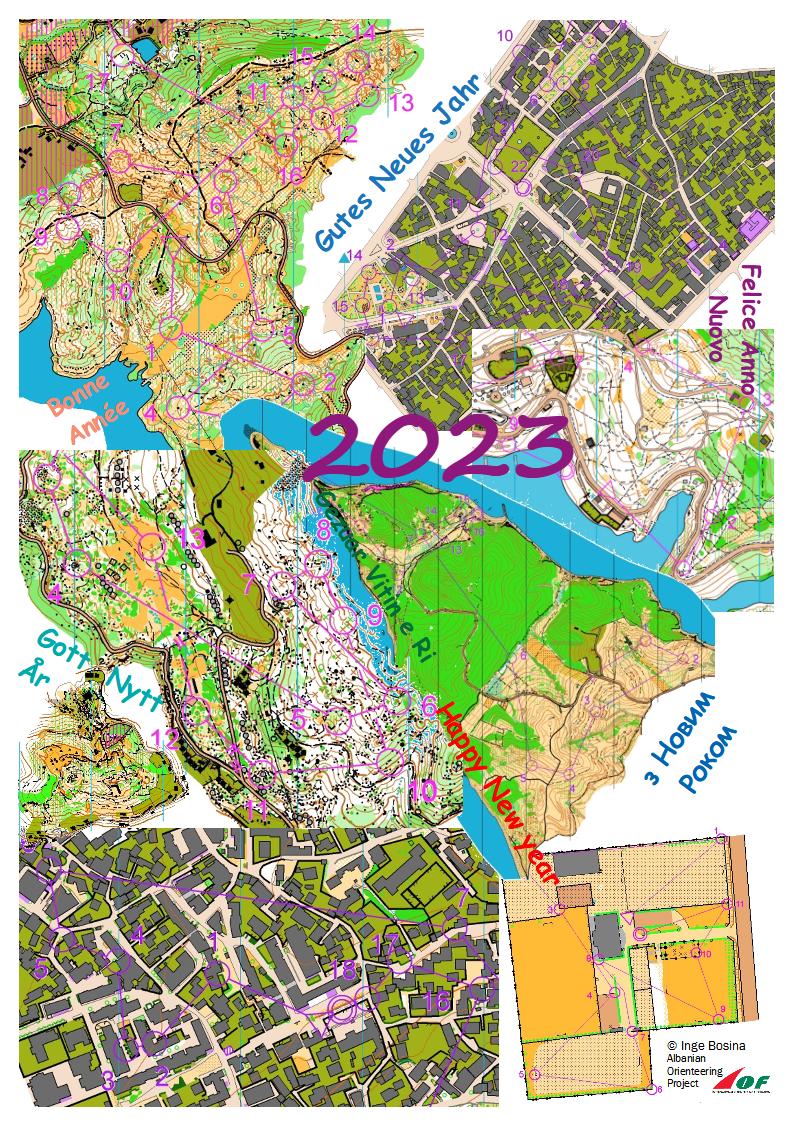 posted january 2023
Albanian Orienteering Days 2022 final results
After carefully checking there are some changes in the final results
All results can be seen >here
For all comments please contact us!
posted 1 November 2022
Albanian Orienteering Days 2022 finished
Thank you for coming!
The results from Day 1 can be seen >here
The results from Day 2 can be seen >here
The results from Day 3 can be seen >here
more coming soon
posted 9 October 2022
Day 2 of AOD 2022 is over
The results from Day 1 can be seen >here
All those who did not do the readout yet, please present yourself tomorrow before the start to the readout station.
Event center tomorrow: Campus bar, qytet studenti, reachable via Elbasan street
Area east of Elbasan street embargoed area from 8:30. Please use only the acces from the roundabout - Rruga Arben Broci
posted 8 October 2022
AOD 2022 Bulletin 1 update is now available
During preparation some changes occured, so find the updated bulletin >here
Only 10 days until last deadline for entry to AOD 2022
The last deadline is on 25th September 2022. So register before on >here
To confirm your entry please pay until end of September latest
If you want to have a package, please contact us as soon as possible to organise transport
posted 15 september 2022
PWT coming to Albania on their Balcan tour
We are proud to announce that PWT organises a tour after WMOC in Italy and will make the first stop in Tirana
The race will take place on 17th July on Dajti
Udhëtim PWT Shqipëri - Maqedoni e Veriut - Greqi
Klubi i Orientimit Tirana ka nderin t'ju ftojë të bëheni pjesë e garës. >Ftese
AOD 2022: next deadline for entry
The next deadline is on 31st July. We are looking forward to your registration >here
Orienteers from Finnland will come for a trip to Albania and are looking forward to compete with you!
posted 28 june 2022
World Orienteering Day
Albania was part of World Orienteering Day on 11 th of May 2022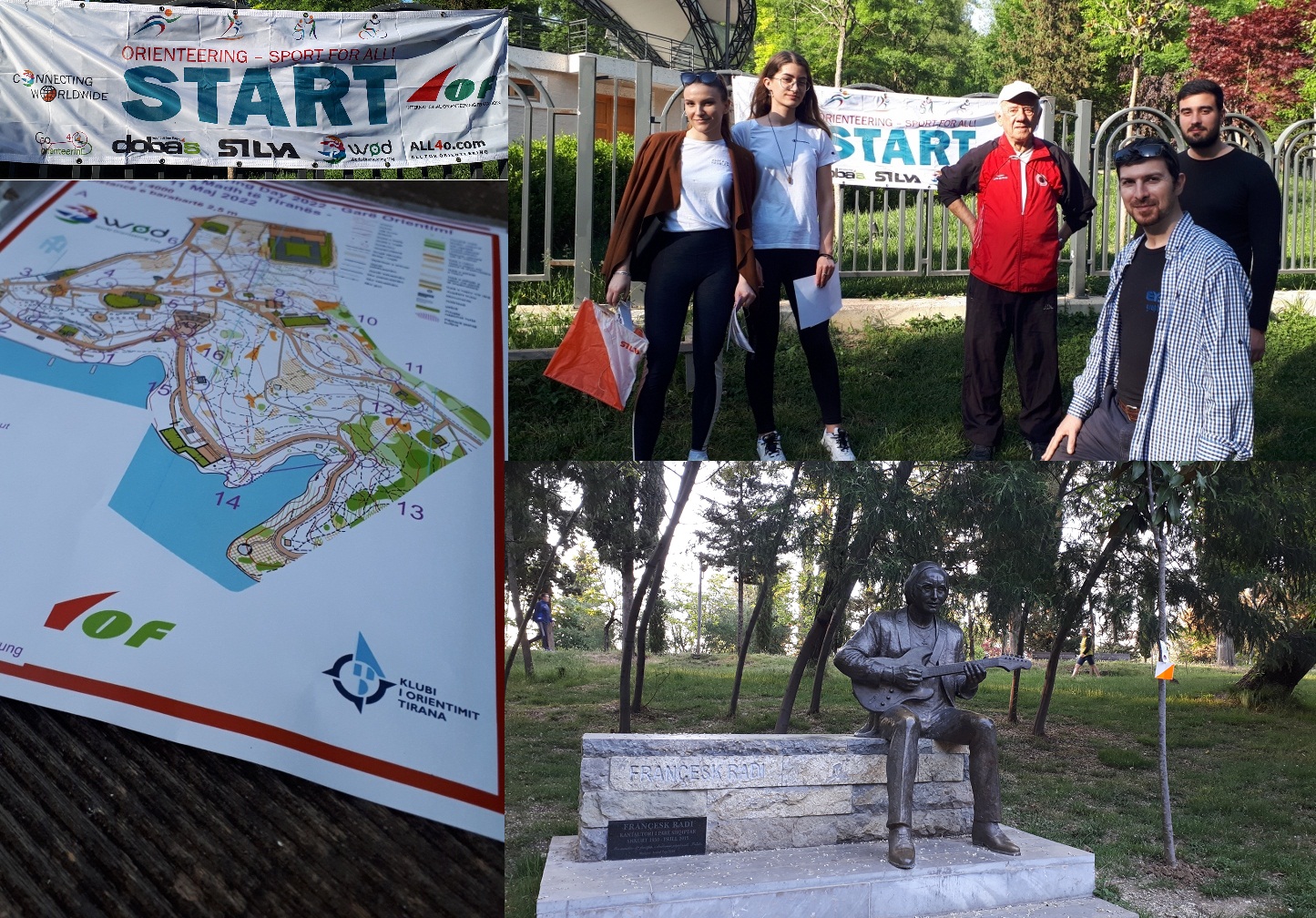 Some participants at the start/finish area near the Amphitheater in Tirana park
>read more about World Orienteering Day
posted 25 may 2022
AOD 2022 Bulletin 1 is now available
AOD 2022 registration open
Registration on Orienteeringonline is now open >here
posted 24 march 2022
Good news: AOD is back!
AOD 2022 will hopefully take place!
We are optimistic that the 5th trial finally succeeds!
The date for Albanian Orienteering Days 2022 will be from 7th to 9thOctober 2022 in Tirana Region
Older Posts
Older posts you can find > here: